By Shenalyn Page
"Mommy, let's send them a thousand dollars!"
Our son's impulsive generosity sent my mind racing through our Quicken accounts. I can't tell him we can't do that, but how can we give an extra $1000 to missions? I wondered.
This was not what anticipated when I sat four-year-old Daniel down to show him pictures of "our missionaries" and tell him how God was blessing the Congo Frontline Missions (CFM) church planter we support in the Democratic Republic of Congo.
I stumbled through some sort of encouraging response, then prayed about it as I went on about my daily tasks. By evening, God had given me an idea. Why not have Daniel do a bike-a-thon during our daily walk and get sponsors to help him reach his goal? If we went around our half-mile loop four times a day until his fifth birthday in two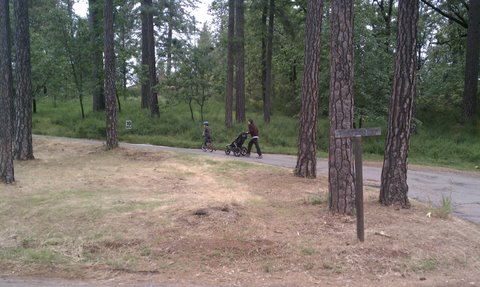 months, he could do 200 loops. My husband Tyson and I talked about it and realized it would be a good opportunity for Daniel to learn perseverance, self-sacrifice, accomplishment, and the joy of serving others. We knew it would be a challenge, but knew he could do it with some help.
The next day Daniel excitedly helped me make a chart to track our progress and happily rode his four loops, more than he'd ridden in quite a while. But the devil wasn't happy about our plans and it seemed we had a lot of problems that day, giving us an opportunity to discuss the great controversy with Daniel.
I sent an email to family and a few friends telling them of Daniel's desire to raise $1000 for CFM for his fifth birthday, and we soon had sponsorships totaling $1200. Then some church friends surprised us with a check for $1000. We were amazed. Soon others learned of our project, and by the time Daniel finished his bike-a-thon, $4120 had come in for CFM. Truly this was a God thing!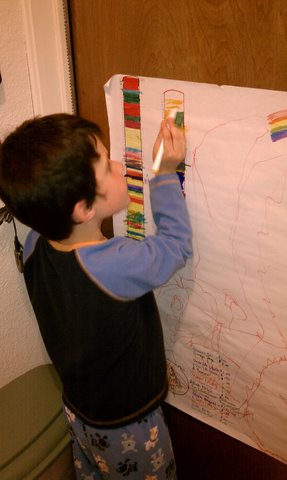 Keith and Tammy Mosier at CFM suggested Daniel's money could go for a $1000 motorcycle for visiting the church planters. Daniel also wanted to help with the new radio station CFM was starting.
As Daniel's birthday approached, we prayed much about how to celebrate his accomplishment. His birthday fell on Sabbath this year, so we had a missionary party for him and his friends. To make missions real for the kids we had a treasure hunt for things that pertain to a missionary's daily life, told mission stories, ate missionary food, and watched CFM's new video.
Daniel completed his 200 loops the day before his birthday and loved his birthday party. Now, he's back to playing in the sandbox and pounding nails.
"I'm glad I could do my birthday project because it raised money for the missionaries so lots of people could learn about Jesus," he says. "You should do it too so more people can learn about Jesus."